Deadhead your flowers to maintain their beauty!
What does deadheading mean? Deadheading is simply the process of removing old, faded blossoms from your flowering plants.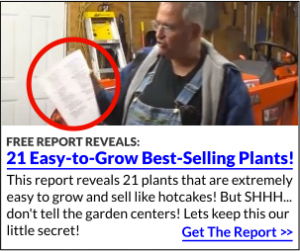 If the flowers are left to develop seeds, the plant thinks it has accomplished its goal of reproduction and will stop blooming. Deadheading will encourage plants to put their energy into growing more beautiful flowers.
Flowering annuals such as marigolds and petunias will produce more blooms throughout the growing season if their spent blooms are removed. Just pinch the spent blooms from the plant with your fingers, or use a scissors or pruning shears if the stem is too tough to pinch off. If a seedpod has already developed behind the blossom, be sure to pinch that off the plant too.
Some perennials will also rebloom if deadheaded. Roses will bloom again after deadheading, as will mums. Lilac blooms should be snipped off as soon as they fade, but if you wait too long you may trim off next year's flower buds.
Some perennials, such as delphiniums, can be cut back to the ground after blooming, and they'll grow back and blossom again that same season.
Deadheading is also an easy way to spruce up the garden because your plants will look more attractive with the dead, dried up flowers removed.
If you're not sure if a particular plant would benefit from deadheading, just experiment and keep a record of how the plant performs after being trimmed.