For the person that is just getting started now is a great time to start buying liners to either pot, pot up and resell on Craig's list, or plant in grow beds to get cuttings from next year.
Many sellers have been holding off on placing ads because of the hot weather, I look for the flood gates of lots of new offerings to start very soon.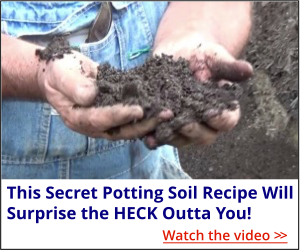 Another thing to think about is preparing an area for hardwood cuttings this winter.  Over the winter there are sure to be lots and lots of hardwood cuttings offered for sale.  All you need is a bed filled with potting soil, good topsoil, or coarse sand.  A bed 5.5″ deep is plenty.  just make the cuttings, dip them in dip n grow and make sure they stay moist over winter and start watering in the spring.
Stock up on hardwood bark to make potting soil.  You never have enough.
August: (mid to late summer)
Continue with softwood cuttings of evergreens. By now the wood of most deciduous plants has hardened off.
You can still make cuttings with this harder wood if you are using automated mist, but you should use a little stronger concentration of rooting compound.
Budding can be done early in August. Especially dogwoods, they can be budded later than most other plants.
What growers in other zones are doing in August:
Toby in Zone 7B-Making yet a bigger and better rooted cutting bed, prepping for a pumpkin sale in a few months that will help fund our nursery and, of course, making baby plants and getting ready for my new 2nd graders in between. (a teacher AND a backyard grower!)
Roger in Zone 6A-Still taking cuttings, potting up some plugs to bigger pots, weeding
waiting for the inspector. Getting some walking onion top sets ready to start shipping in the next week or so.
Tiffany in Zone 3-4-Just stuck a bunch of peegee hydrangeas. And am in the process of taking cuttings of thread leaf coreopis and hopefully some soap wort and dianthus.
Kris in Zone 4-5-Still taking cutting and potting up the ones that are ready. Seeding, dividing and potting assorted perennials. I am working to make our spring sale the best so far.  Working, working & working in the veggie garden!
Attending my weekly permaculture class.
Other August tips:
1. Water and weed
2. Fertilize annuals, especially those in containers. Remove spent annuals and replace with new plants to keep beds and containers fresh.
3. Divide irises and daylilies as they complete blooming.
4. Divide and transplant peonies.
5. Cut back yarrow, catmint, coreopsis and veronica by one-third when plants stop flowering to encourage new foliage and blooms.
6. Harvest herbs for freezing or drying.
7. Re-edge beds.
8. Keep compost moist.
9. Do a final planting of vegetables for fall harvest: spinach, lettuce, kale and chard. (Don't forget to water frequently.)
10. Check plants for signs of pests and diseases.
11. Evaluate your garden with an eye for improvements.
12. Collect seeds for next year's garden.
13. Study bulb catalogs and order garlic and flowering bulbs to plant this fall.
14. Add extra fall-blooming perennials to the garden
15. Cut flowers to bring indoors to enjoy.
16. Direct-seed turnips for a fall harvest
17. Propagate strawberries or weed them and thin out runners.