10 Common Garden Pests and what to look for.
As we approach planting season we may as well have this conversation; Bugs and other nasty garden creepy crawlies.
Those nasty garden invaders that take over your hard work and destroy it and leave you seething mad. Some of these invaders are so small, only their damage gives them away, until you look closer. Others, large enough to be used as fishing bait.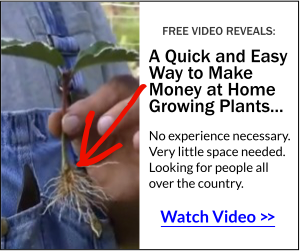 But if these pests invade, all is not lost. You don't have to turn into the grounds keeper Carl from the movie "Caddy Shack".
1. The Tomato Hornworm.
If you grow tomatoes, odds are you have seen these pests. They eat large holes in the leaves and the tomato itself . It will also attack corn and can ruin your entire crop.
2. Cut Worms.
I heard about cutworms and their destruction before I was old enough to plant a seed. These garden pests will destroy your seedlings and cut through the stalk of a plant right at ground level. That's how you know you have them.
3. Japanese Beetle.
These invaders eat through the leaves of your plants, leaving behind, a skeleton or lacy appearance. They feed in groups so you're not just going after one but a whole bunch. They are most common in the East and arguably the most devastating.
But first you have their young to contend with:
4. Grub worms.
If they don't get to your seedlings, they will take out the root system of your plant. How do you spot them? Either your seeds won't germinate or the roots of your plants will be gone, so your plants won't grow and will die.
5. The Cabbage Maggot.
This creature just sounds disgusting. What do they look like? Like maggots. They feed in groups and primarily go after the plants root system. Look for oblong eggs on the ground laid out in rows. That's your first sign. They like to grow in cool, moist, environments so those of you in the north be on the look out.
6. The Squash Vine Borer.
This nasty little creature, cuts out the middle man, and heads right for your squash by boring a hole right into the vegetable itself right at the base (where the stem meets the squash). The even bigger problem with this pest is it's hard to spot as they are inside the stem of the plant. Check the base of your squash plants for a small hole and sawdust looking material.
7. Colorado Potato Beetle.
This pest, like the Japanese Beetle, are plant killers in the larva stage and the adult. But they don't just attack potato plants. They also like Tomato, Eggplant, and Pepper plants. They feed on the leaves of plants. The eggs of potato beetles are bright orange and laid on the underside of leaves. The damage to the leaves starts as small holes and, of course, get larger ragged patches. Be vigilant.
8. The Striped Cucumber Beetle.
Well, well. The Striped Cucumber Beetle is actually two different looking garden pests (in size and shape) but both black and yellow. They say, "variety is the spice of life." This bug isn't just happy to chew on the roots, leaves, and flowers of your plants they carry two types of bacteria; cucumber bacterial wilt, and cucumber mosaic which they happily spread to every plant they land on.
These bugs are not just happy to eat and kill your cucumbers either. They will take out your beans, melons, asparagus, corn, eggplant, and squash.
9. Grasshoppers.
I know, they don't sound bad. But, they are. If you live in a rural area, the Grasshopper can be your worst nightmare. Once they hatch they immediately begin feeding on broad leaf plants and grasses. In other words they waste no time. The trick to keeping these things under control is to plant things that are unappealing to the grasshopper. Some of those items include, tomato's, squash and peas.
10. The Slug.
I saved this spot for one garden pest I find particularly disgusting and deal with every year. They feed on seedlings, plant leaves, then later – the fruit or vegetables being grown. Slugs are best described as snails without shells. They are a type of mollusk, related to clams and oysters. Slugs are soft bodied, generally brownish or grayish, with eye stalks. They vary in size from 1/4 inch to two inches or longer. What gives their presence away is a silvery slime trail that they secrete as they move.
What garden invader do you dislike the most? There are many, many other garden killers out there and vary by zone.